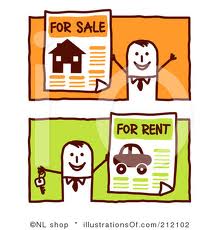 By Melissa Dittmann Tracey, REALTOR® Magazine Daily News
Home buying is the smarter choice than renting, according to Trulia's Winter 2012 Rent vs. Buy Index.
Buying a home is more affordable than renting in 98 of the nation's 100 largest metro areas, according to the index, which tracks asking prices for rental units compared to for-sale homes in major metro areas.
The only two metros out of the 100 tracked where renting was found to be the better deal: Honolulu and San Francisco. Still, the index notes that if you plan to stay in those markets more than five years, you might still be better off owning than renting in those markets too.
Falling home values and low mortgage rates have made home ownership more affordable. Meanwhile, rents have been on the rise.
"As rents rise and prices stagnate, home ownership is becoming even more affordable, but rising rents create a dilemma for people who can't afford to buy yet," says Jed Kolko, Trulia's chief economist. "Rising rents make it harder for people to save for a down payment, which is the biggest barrier to buying a home that aspiring home owners face."
Top 10 Metros to Buy vs. Rent
1. Detroit
2. Oklahoma City, Okla.
3. Dayton, Ohio
4. Warren-Troy-Farmington Hills, Mich.
5. Toledo, Ohio
6. Grand Rapids, Mich.
7. Cleveland, Ohio
8. Atlanta
9. Gary, Ind.
10. Memphis, Tenn.