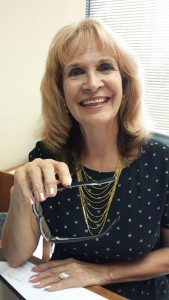 Val Tarkenton, REALTOR®


Work:     830-257-7588
Fax:        830-896-7951
Direct:   830-343-4040
E-Mail: val@shermanco.com

Personal Profile:
With some individuals, it doesn't take long to understand what makes them tick.  With Val Tarkenton, it starts with her handshake.  It's confident.  Friendly.  She makes eye contact and you know she's listening intently, mentally taking notes.  When she talks to you, her tone is deliberate and focused.
For this competitive young lady, taking life further means not settling for second best.  Nowhere is this more true than in her career as one of the premier real estate professionals.  In a world of give or take, she will help you keep the balance. You can "count on her" to be there to give you the best sources to make sound decisions.  She'll work to give you the results you need.
For your next real estate need, work with someone who is committed to your wants and needs.  You deserve a professional who is focused on helping you make the most of your real estate goals.
Organizations & Memberships:
National Association of REALTORS®, Texas Association of REALTORS®


Kerrville Board of REALTORS


Kerrville MLS

Kerrville Area Chamber of Commerce